JEANNE LORING, PHD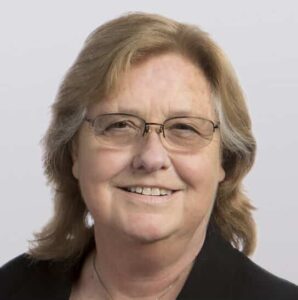 Co-Founder, Aspen Neuroscience
Dr. Jeanne Loring is a world-renowned stem cell scientist and co-founder of Aspen Neuroscience. Dr. Loring's work provided the expertise and intellectual property in genomics, iPSCs, and neurobiology that enables Aspen's autologous therapy approach.
Dr. Loring was the Founding Director of the Center for Regenerative Medicine at Scripps Research and is currently Professor Emeritus in Scripp's Department of Molecular Medicine. She serves on the BOD of Summit for Stem Cell Foundation, is Senior Scientific Advisor for the National Stem Cell Foundation, Research Fellow of the San Diego Zoo, and Adjunct Professor in the School of Public Health at San Diego State University. She is a founding member of Merck KGaA's Ethics Advisory Panel, serves on the editorial boards of the journals Stem Cells Translational Medicine and Stem Cells and Development, and is a scientific advisor to academic institutions, funding agencies, non-profits, and biotechnology companies.
Historically, Dr. Loring was founding CSO of Aspen, and held research and management positions at Hana Biologics, GenPharm International, Molecular Dynamics, and Incyte Genomics, before founding the human pluripotent stem cell company, Arcos BioScience. She was a professor and principal investigator at the Burnham Institute and Scripps Research for 16 years. She is author of more than 250 highly cited scientific publications, including the first reports of single cell RNA sequencing, iPSCs from an endangered species, gene expression, microRNA profiling, and SNP genotyping of pluripotent stem cells, and DNA methylome sequencing of both undifferentiated and differentiated human pluripotent stem cells. She is an inventor on five issued patents, including PluriTest, the widely used tool for analyzing pluripotency. The third edition of her comprehensive human stem cell laboratory manual, "Human Stem Cells: A Laboratory Guide" (Elsevier), first published in 2007, is currently in preparation.
---
ROGER BARKER, MBBS, MRCP, PHD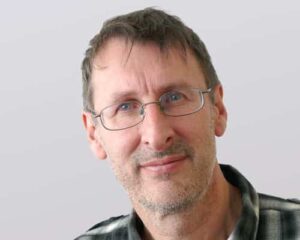 Professor of Clinical Neuroscience, the University of Cambridge
Dr. Barker is the Professor of Clinical Neuroscience at the University of Cambridge and Consultant Neurologist at Addenbrooke's Hospital in Cambridge. He is a well-known expert in cell therapies for Parkinson's disease and is the Principal Investigator (PI) of the TRANSEURO study looking at fetal tissue grafting in patients with Parkinson's disease; a part of the GFORCE PD initiative; and a Director of the International Society for Stem Cell Research. Dr. Barker serves as a PI at the MRC-Wellcome Trust Stem Cell Institute in Cambridge and Director of the UK Regenerative Medicine Platform in pluripotent and engineered cells. For the last 25 years, his research group has worked to define the clinical heterogeneity and the neurobiological basis of Parkinson and Huntington disease, as well as new therapeutic strategies to treat these disorders. His work has helped define the best way to translate new therapies into the clinic, including drug repurposing, gene, and cell-based trials for patients with these conditions. Dr. Barker trained in medicine at Oxford University and then St Thomas' Medical School in London. He also trained in Neurology at the University of Cambridge and the National Hospital Queen Square in London before returning to Cambridge and the Brain Repair Centre with an MRC Clinician Scientist Fellowship to work on neural xenografts. He became a Lecturer in Neurology in 2000.
---
KAPIL BHARTI, PHD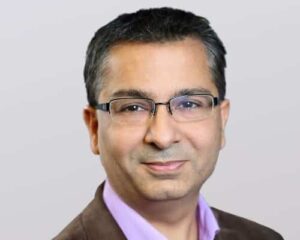 Senior Investigator, the National Eye Institute at the National Institutes of Health
Dr. Bharti serves as the Senior Investigator for the Ocular and Stem Cell Translational Research Section at the National Eye Institute at the National Institutes of Health. A world-renowned expert in regenerative medicine, stem cell biology and developmental biology of the eye, Dr. Bharti is leading the first Phase 1 clinical trial in the U.S. using autologous induced pluripotent stem cells to treat the retinal pigment epithelium in age-related macular degeneration. Dr. Bharti holds a Bachelor's degree in biophysics from the Panjab University in Chandigarh, India, where he graduated with the highest honors. Dr. Bharti received his Master's degree in biotechnology at the Maharaja Sayaji Rao University in Baroda, India, and a diploma in molecular cell biology at the Johann Wolfgang Goethe University at Frankfurt in Germany. He obtained his PhD also from the Johann Wolfgang Goethe University, graduating summa cum laude. From Germany, Dr. Bharti came to the National Institute of Neurological Disorders and Stroke to work with Dr. Heinz Arnheiter as a postdoctoral fellow. This combination of diverse backgrounds led him to develop an interest in the emerging field of stem cell biology, particularly of the retinal pigment epithelium, as he moved into the role of staff scientist. Dr. Bharti has authored numerous publications and has won several awards including, most recently, being a finalist in the prestigious trans-NIH Earl Stadtman Symposium.
---
DAVID EIDELBERG, MD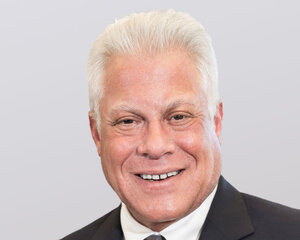 Susan and Leonard Feinstein Professor of Neurology and Neuroscience and Director of the Center for Neurosciences, The Feinstein Institutes for Medical Research
Dr. Eidelberg is the Susan and Leonard Feinstein Professor of Neurology and Neuroscience and has served as Director of the Center for Neurosciences at The Feinstein Institutes for Medical Research since its inception in 2001. Widely regarded for his pioneering work on network dysfunction in brain disease, Dr. Eidelberg was first to identify metabolic networks as systems-level disease biomarkers in patients and has described previously unrecognized network pathologies. His automated computational approach is currently being used worldwide for the objective assessment of disease progression and treatment responses in individual patients, and to enhance diagnostic accuracy. Dr. Eidelberg received his medical degree and completed his residency in neurology at Harvard Medical School. He then completed his postdoctoral training in brain imaging in London and New York. Dr. Eidelberg has authored over 250 peer-reviewed original articles, 100 reviews and editorials, hundreds of scientific abstracts, and an edited volume (Imaging in Parkinson's Disease, Oxford University Press, 2011). He serves on the editorial boards of several major journals and is editor-in-chief (Western Hemisphere) of Current Opinion in Neurology. Dr. Eidelberg has received numerous grants and awards, including the 2018 Bachmann Strauss Prize for his pioneering research in dystonia. He is a member of the Association of American Physicians.
---
JANE S. LEBKOWSKI, PHD
President, Regenerative Patch Technologies
Dr. Lebkowski serves as President of Regenerative Patch Technologies where she oversees all operations. Dr. Lebkowski is known worldwide for the development of cell and gene-based therapies and has published over 80 peer-reviewed publications and has 13 issued U.S. patents. She has successfully advanced three human pluripotent stem cell products into clinical trials and led the development of the first human pluripotent embryonic stem cell-based therapeutic cleared for human testing. Dr. Lebkowski received her PhD in Biochemistry from Princeton University and completed a postdoctoral fellowship at the Department of Genetics at Stanford University.
---
JEREMY SUGARMAN, MD, MPH, MA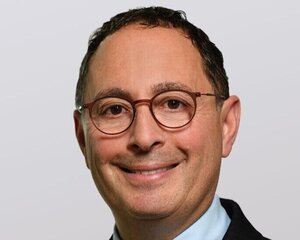 Harvey M. Meyerhoff Professor of Bioethics and Medicine, Johns Hopkins University
Dr. Sugarman is the Harvey M. Meyerhoff Professor of Bioethics and Medicine, Professor of Medicine, Professor of Health Policy and Management, and Deputy Director for Medicine in the Berman Institute of Bioethics at the Johns Hopkins University. He is an internationally recognized leader in the field of biomedical ethics with a focus on applying evidence-based standards for evaluating and analyzing bioethical issues. His contributions to both medical ethics and policy include his work on the ethics of informed consent, umbilical cord blood banking, stem cell research, international HIV prevention research, global health, and research oversight. Dr. Sugarman is the author of over 300 articles, reviews, and book chapters. He has also edited or co-edited four books and is on the editorial boards of several academic journals. Dr. Sugarman has served as a Senior Advisor to the Presidential Commission for the Study of Bioethical Issues and currently serves on the Ethics and Public Policy Committees of the International Society for Stem Cell Research where he has helped develop policies on clinical trials involving stem cells. He is co-chair of the Johns Hopkins' Institutional Stem Cell Research Oversight Committee, chair of the Ethics Working Group of the HIV Prevention Trials Network, and co-leads the Ethics and Regulatory Core of the NIH Health Care Systems Research Collaboratory. Dr. Sugarman received his MD from Duke University School of Medicine, his MPH from Johns Hopkins School of Public Health, and his MA in Philosophy from Georgetown University.